Jag har starka rötter i swing/mainstream/bebop och kan därför med lätthet röra mig mellan olika genrer. Antingen sjunger jag jazzstandards och arrangerad storbandsmusik med stil – eller experimenterar med modern musik.
Jag föredrar att använda hela skalan av den mänskliga rösten när jag berättar en historia och fångar dess känslor. Jag tycker också om att improvisera – min intuitiva känsla för rytm tar mig runt i musiken och jag är lyckligast om jag kan överraska mig själv med vad jag kommer fram med.
Jag vill skapa en gripande föreställning. Att skriva dikter, texter och berättelser ger mig möjlighet att kommunicera djupare med publiken och beröra deras själar.
Under åren då jag utforskat olika vinklar och smaker av jazz har jag varit en aktiv lyssnare. Jag är öppen och nyfiken på att hitta intressanta ljud, melodier, röster, rytmiska mönster, berättelser, vilda attityder – allt som fångar min uppmärksamhet med en unik touch av kreativitet. Under min musikaliska resa har jag haft turen att få chansen att samarbeta med själfulla toppmusiker som behärskar sina instrument.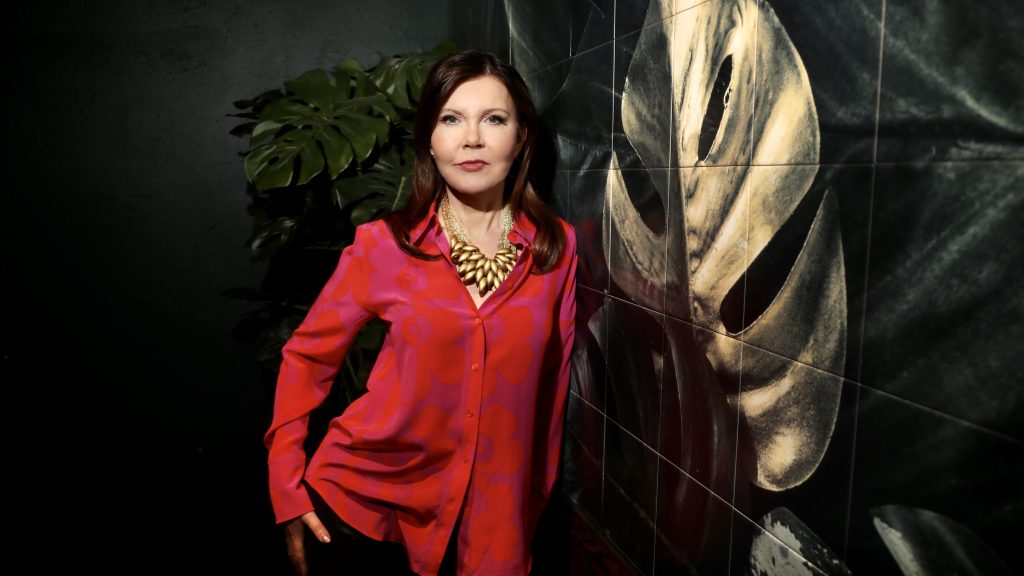 Reija Lang i en ögonblicksbild:
Jazzsångerska, textförfattare, lyriker
Vinnare av "Lady Summertime" Vokal Jazz Tävling 2002
Första pris vid Imatra Big Band Festival, som sångerska i Arricone Big Band 2014, årets big band 2014
Album: Transit 2005, Out of Office 2009, Soundoscope 2010, Blood of Joy 2013, Arricone Big Band 2013, Uuden Oodi 2016, Blessium 2016.
Texter skrivna för följande jazzkompositörer: Eric Dolphy, Wayne Shorter, Mal Waldron, Mikko-Ville Luolajan-Mikkola, Mika Mylläri, Jarno Kukkonen, Alexi Tuomarila, Ron McClure, Ed Jones, Geoff Gascoyne, Orphy Robinson, Seppo Kantonen, Mikko Innanen, André Sumelius.
Sångare i följande storband: Finnish National Opera Big Band, Arricone Big Band, Ilmavoimien Big Band, Kokkola Big Band, Kotka Big Band, Lappeenranta Big Band, Grani Big Band, Mosabacka Big Band, Finnair Pilots Big Band, Oulu Big Band, Jaso Big Band.
Big Band projekterna med följande kapellmästare/arrangör: Mika Mylläri, Erno Tiittanen, Jukka Linkola, Uwe Steinmetz, Tomi Väisänen, Martti Peippo, Markku Renko, Ismo Varis, Raimo Henriksson, Ari Jokelainen, Antti Sarpila, Olli Pitkänen.
Uppträdanden på festivaler, konsertsalar och klubbar i Finland, Japan, Ryssland, Estland, Sverige, Kina, Spanien och Estland.
Studier
Konservatoriet för pop och jazz, Helsingfors
Sibeliusakademin/Öppna universitetet
Privata studier i sångteknik:
Maija Hapuoja
Mark Murphy
Tanja Linnavalli
Jenny Robson
Internationella jazzworkshops:
Sibelius Academy Jazz Workshops under ledning av Jukkis Uotila & Jenny Robson (Kuopio, Finland 2001 & 2002).
Amsterdam Conservatorium Jazz Workshop, under ledning av Nancy Marano (Amsterdam, Nederländerna 2002).
Stanford Jazz Workshop under ledning av Madeline Eastman och Dena De Rose (San Francisco, USA, 2003).
Vocal Free Improvisation Workshop/School for Improvised Music, under ledning av Jay Clayton (New York, USA 2006).
Corfu Jazz Workshop/Ionian University, under ledning av Sheila Jordan (Corfu, Grekland 2007).
Berklee Jazz Workshop, under ledning av Donna McElroy (Perugia, Italien 2012).
Influenser:
Vocalister
Anita O'Day, Ella Fitzgerald, Betty Carter, DeeDee Bridgewater, Sarah Vaughan, Mark Murphy, Flora Purim, Joni Mitchell, Nancy Wilson, Dianne Reeves, Anne Ducros, Eddie Jefferson, Sheila Jordan
Instrumentalister
Eric Dolphy, Wayne Shorter, Jack De Johnette, Paul McCandless, McCoy Tyner, Horace Silver, Charles Mingus, Ornette Coleman, Cannonball Adderley, Thelonious Monk, Miles Davis, John Coltrane Chick Corea, Charlie Parker, Ellen Christi, Lee Morgan, Stanley Clarke, Carla Bley, John Zorn, Ralph Towner